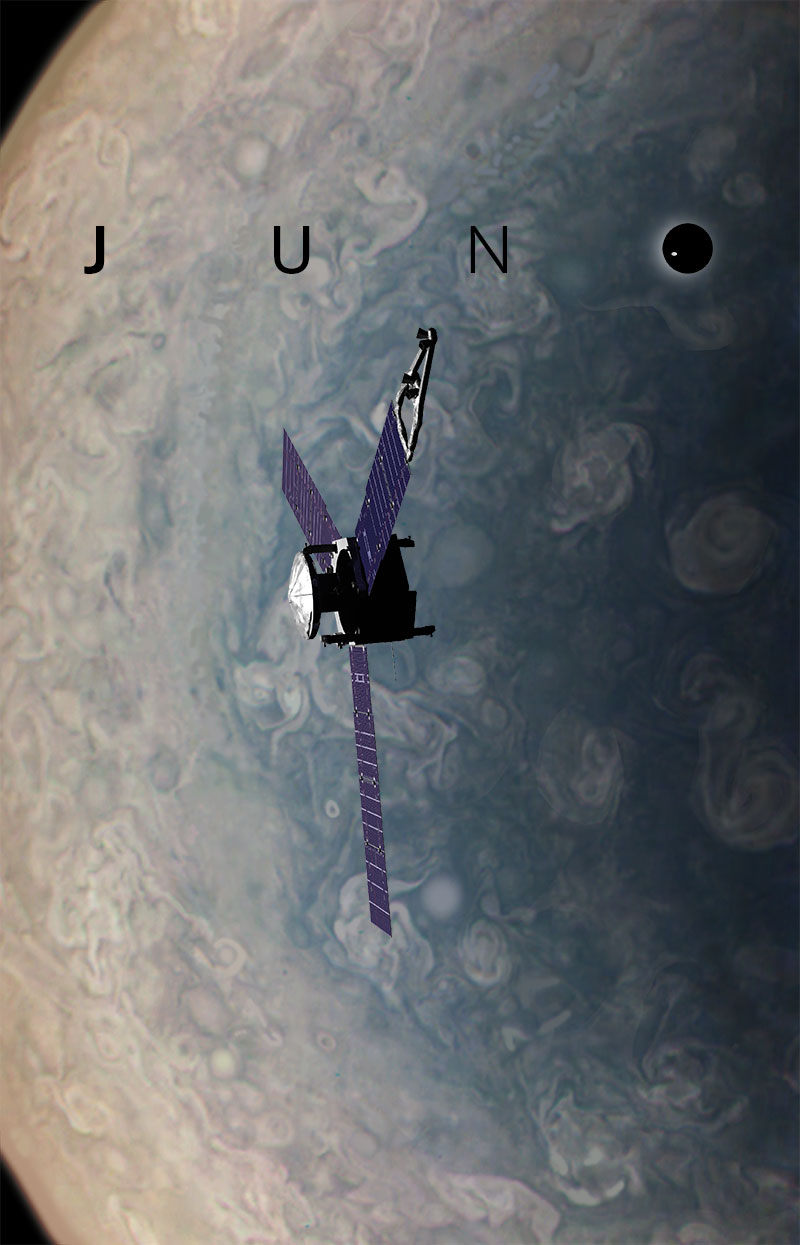 NASA's Juno probe has just completed it fifth orbit of Jupiter. Returning more stunning images. Juno's mission to scan deep into the Jupiter's atmosphere and study it's magnetosphere didn't originally include a visible wavelength camera. But I think these images have captured the imagination of the world. Above is my depiction of the Juno probe over Jupiter's southern pole. The background image is an enhanced JunoCam image, with added details painted in to create a clearer view. The Juno probe I built and rendered in Lightwave. For more images from Juno check out their site.
Below is an animation of the same scene.

Jupiter's Polar Clouds from Raymond Cassel on Vimeo.